I was on my way in to work the other morning and my eyes were killing me. Yeah, I leave my contacts in way to long, but this was different. Then it hit me: "Put On Your Sunglasses!" See, I normally leave for work around 7:00 am, and get there around 7:30am. Lately, it's been fairly dark during the commute, so no need for the shades. It finally happened - winter has its tail tucked between its legs and is heading out - warmer weather and longer days are following close behind. With the time change on March 11th my morning commute is dark again, but that will soon pass. This also means that there is more and more daylight after I get home and that equates to more available time to FISH.
I love Summer and all the outdoor goodness that it brings. Sorry to skip over Spring so quickly, but here in Florida we don't really recognize Spring or Winter as seasons. Summertime also puts me in a certain mind for musical styles. I know, you're thinking warm weather + Florida = Jimmy Buffet. Can't escape that, but nowadays for that vibe I'll opt for Kenny Chesney and Zak Brown Band. But (for me) the real soundtrack for summer has always been supplied by VanHalen. Old stuff, new stuff, with David Lee Roth *or* Sammy Hagar, doesn't matter to me - it's still VanHalen. Allow me to share *my* favorite recipe for summer:
"Panama" at thunderous levels
Corona with a lime
Sand on sunburn (the Corona helps …)
ADD WATER
Shake well, or at least nod to the beat …
Diamond Dave recently rejoined the band and they crafted 13 new gems housed on the new album "A Different Kind Of Truth". It's got me in the Summertime spirit and also has me playing all my favorite VanHalen tunes around the clock.

So, let's get ready for the upcoming paddle fishing season while we revisit some great VanHalen tracks.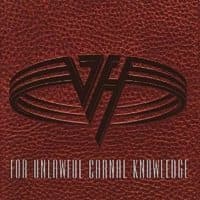 RIGHT NOW (For Unlawful Carnal Knowledge, 1991):
Is when you should start getting ready - checking gear, re-spooling reels, changing hooks on favorite lures. I'm concentrating on re-spooling a bunch of reels because after removing numerous wind knots over the seasons I've noticed my casts are a lot shorter. A new spool of line is a cheap fix for this. Without a good cast, all the greatest gear is pretty worthless.
SOMEBODY GET ME A DOCTOR (VanHalen II, 1979):
So, what happens if you get hurt while on the water, hooks, oyster bars, fish fins, sunburn? I have a very basic first-aid kit on my kayak because hooks and fins happen. Pinch the barbs down on hooks so they can be removed easier, no matter where they land. Don't scrimp on the sunscreen. Let your fishing stories be about fishing and not doctor visits.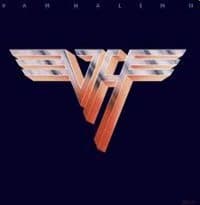 BOTTOMS UP (VanHalen II, 1979):
So what's your contingency plan if you flip in deep water? We don't think about it, hoping it won't happen. When it does - too late. I'm realistic in knowing the fact that a deep water re-entry for me isn't likely. Granted, in my Hobie I've got more stuff to grab on to, might work, but I haven't practiced it - yet. I don't go deep very often, I have a VHF radio that is waterproof, floats, and glows in the dark. I have flares, reflectors, and whistles. My phone is in a dry bag. I file a float plan. Take a few minutes to ponder the worst case and get a plan together.

UNCHAINED (Fair Warning, 1981):
OK, building on the "Bottoms Up" segment, make sure valuables are properly secured. The paddle leash is at the top of the list. I know it's another rope/cord to get in the way of fishing, but it's really hard to paddle a boat with an expensive rod. I don't tether my rods but would if I was doing surf launches or paddling fast water.

AND THE CRADLE WILL ROCK (Women And Children First, 1980):
William Ross Wallace stated "The Hand That Rocks The Cradle Is The Hand That Rules The World". Let's ponder that. Kayak fishing is populated mostly by men, but fellas let me let you in on a secret. Women (because of their patience) will more often than not smoke us under similar conditions. We say we want to fish because it's relaxing but watching me get ready to go fish is anything but relaxing (I'm getting better, my wife is tolerant). Kids love to fish because they love to catch fish. We can take some pointers from both of them.
STAY FROSTY (A Different Kind of Truth, 2012): Corona is certainly a key component of my recipe for Summer. But while you're out on the water opt for hydration and not libation. Have a great safe time, get the boat loaded, go EAT and have that FCAB (Frosty Cold Adult Beverage). Water is what we are all about anyway, so keep plenty on your boat as you fish, and it doesn't have to be in a cooler.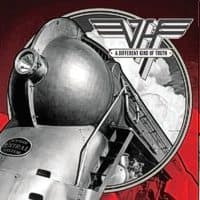 Use that sunscreen, wear the big hat, and certainly wear clothing that breathes but has an SPF factor.
D.O.A (VanHalen II, 1979): I think Mark Nichols (DOA Lures) owes VanHalen some royalties on this one … I'm just sayin' …
(Hot) SUMMER NIGHTS (5150, 1986):
Prepare yourself to explore night fishing this year. As you fish your normal spots imagine how you'd navigate sans sol. This planning isn't just for strictly night fishing but also comes in to play if you happen to stay out too late and end up paddling back in the dark - we've all done it, or probably will. You will need light and a compass and some common sense. Take a friend, they normally have more common sense than we do.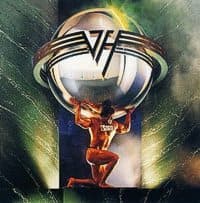 BEST OF BOTH WORLDS (5150, 1986):
I talk about it a lot but this year I really REALLY want to do some fresh water fishing instead of only salt. With a little research you'll find that tactics and lures for both are similar - fish are fish. FYI - A 6 foot 2-piece rod will fit diagonally in a large suitcase, you know, just in case you wanted to take a rod with you on that family trip to the beach.
WHERE HAVE ALL THE GOOD TIMES GONE (Diver Down, 1982):
That's the tune all of us will be singing if we don't take care of the resource. Pinch those barbs, use single hooks over trebles when you can. Handle your catch with wet hands, if you must handle them at all. Photograph only the trophies, and keep only what you WILL eat.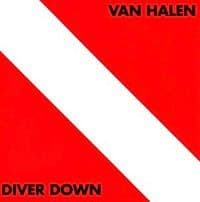 BEATS WORKIN' (A Different Kind of Truth, 2012):
Do I really need to elaborate much on this one? 168 hours in a week. From 5pm on Friday until 8am on Monday, that's 63 hours. You will need sleep, and that will depend on tides, the weather man, and the marine forecast. We all have to finance the fun (work) but make the best of those 63 hours. And keep in mind that if faced with an "either/or" decision, that time with family and friends always wins over fishing - always.

So crank up the tunes, drop down those shades, and do as Diamond Dave says:
Stay Frosty
In a world without end
Stay Frosty
Like the ancient immortals said
Don't want 'em to get your goat
Don't show 'em where its hid
(and that's just what I did)
…and Stay Frosty!
See you out on the water …
"Many men go fishing all of their lives without knowing that it is not fish they are after" ~ Henry David Thoreau