Stand Up Paddleboarding Arctic Norway Under The Northern Lights
Transcript
"During December in northern Norway the sun never rises above the horizon. The long polar night provides perfect darkness for almost 20 hours of the day. The air temperature can dip to minus 15 and it's so cold that even parts of the sea start to freeze. The other four hours are a magical dust which comes in different colors.

It's also one of the most incredibly beautiful places I've ever seen.
On the days that the wind drops, the calm sea provides a peaceful contrast to the jagged mountains. The idea of bringing a SUP here might seem crazy with such short days and freezing water. But it absolutely took my breath away.
And I'd always wanted to paddle under the Northern Lights."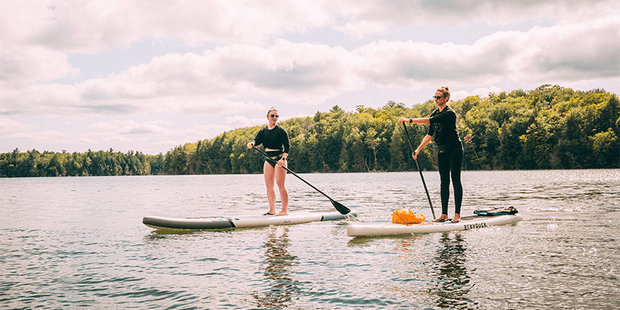 ~Shop Grey Duck SUP~
We make being on the water more fun, accessible, and enjoyable. Come with us on this journey, you won't be disappointed.