Shark Stuck in Kayak after Attack
Warning: video clip has some NSFW words, which is understandable considering what the videographer is viewing. Also the video quality isn't the best - a cellphone camera at full zoom magnifies every shake.
In Monterey, Calif., this lucky kayaker ended up in the water as an attacking Great White shark gets stuck in the webbing of the kayak as a horrified videographer watches from shore. The shark pushes the kayak in the direction of the swimming paddler before it thrashes free as the kayaker gets rescued by a passing sailboat.

Related Articles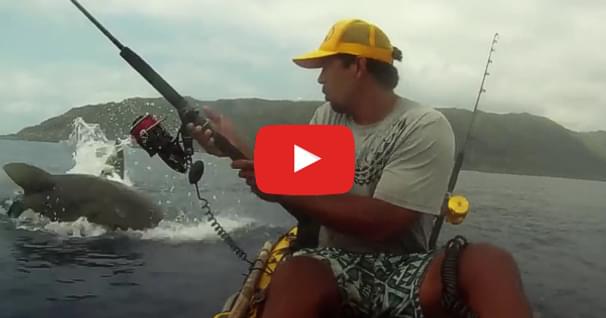 Watch this video of a kayak angler's close call with a shark stealing his catch! Isaac Brumaghim was…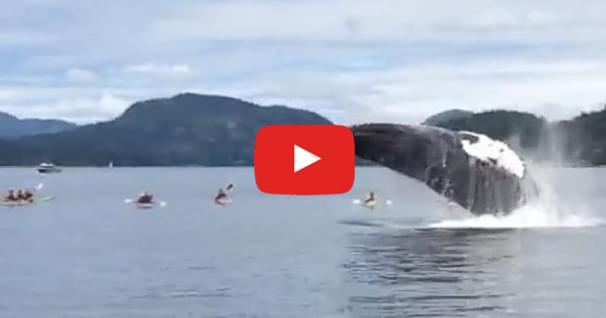 Kayakers paddling near the Penn Islands of British Columbia got a spectacular show when a mother…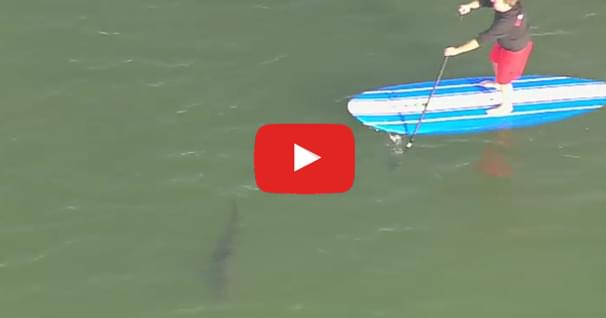 A man on a paddleboard chases a shark found swimming in the Long Beach harbor (CA) -- and get called…