No Paddler Ever Steps in the Same River Twice: Ways to Log Your Paddling Trips from the Summer Season
For me, the end of summer is always marked by the September long weekend. The calendar rolls into a new month, air temperatures fluctuate from warm to cool at night, and the crowds shift from the river, back to school and work. The stores stash away their beach gear and replace it with buffalo plaid and pumpkin scented things. September is a shock to say the least. Boats spend a little less time in the water, and we spend a little (or a lot) more time making lists, lunches and laundry piles. We greet each other with "How was your summer?" instead of "Any big plans this year?" and we reminisce on the adventures of the previous couple of months.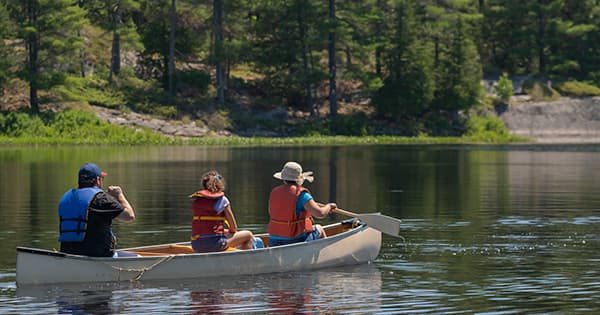 Sitting under a perfect milky way one night this summer, a wise river guide loosely recited the words of an old philosopher, "no paddler ever steps in the same river twice." A profound idea that originated with Heraclitus who further described the idea of change, "for it's not the same river and he's not the same man." We lingered in silence for a while, watching the river gently sweep over the rocks, imagining a single drop of water and how it evolves with time.
As the leaves start to turn bright hues, it is an important time of year to reflect on your paddling trips from the previous season, and consider how you choose to log and share your adventures. From a social media post, to old school slideshows, photo books and formal logs, there is without a doubt a need to record your river days, to reflect on them and move downstream with some insights. We naturally lose the details of memories with time and our ability to retell specifics of a moment lessens. Whether you are preserving memories for yourself, a group or for your kids, do it sooner than later instead of trying to recall the gist of a story later.
3 ways to reflect and log your paddling trips from the summer season:
1. Formal Log / Trip Report
If you have ever worked commercially as a guide, you may have been required to show proof of your experience in the form of a river log. Formal logs may include information such as the section of river, difficulty, flow rate, date, participants, type of craft, weather and safety concerns. Generally speaking, this style of record is useful for paddlers wanting to specifically track their number of runs and to be able to track their paddling long term.
If you plan to repeat a trip or want to be able to easily pass on information to other paddlers, you may consider doing a trip report that highlights details like how you approached rapids, conditions of portage trails, where the best fishing was, where you camped and where other potential campsites exist. The benefits of formal logs and trip reports are that they are specific and record useful information, and if logged in a systematic way, like on a spreadsheet, the data is easily gathered and interpreted. These formal ways of documenting are focused, but often lack the detailed story telling ability that other options offer.
2. Social Media Post
We are all well versed in the idea of social media posts. Though posts vary from platform to platform, photos and video are usually presented with a short descriptive anecdote. Posting to social media is a quick way to share with your followers and friends what paddling adventures you have been up to. Platforms like Facebook and Instagram are popular spots to post multiple photos at a time and have very generous character counts. Unlike Twitter, that limits you to 280 characters, you are free to caption photos in greater detail.

Take the time to post a meaningful caption with each photo. Some people may appreciate the extra detail, but do it for yourself. When you look back on a post down the road, you will be able to better relive your trips if there are detailed notes. Memories fade as time passes and you will inevitably forget the details of your trip. Consider adding specific stories with your photos - a favourite moment, a funny moment, and a challenging moment. You will also be able to better reflect on your paddling trip if you spend more time writing and processing your experience.
3. Photo Books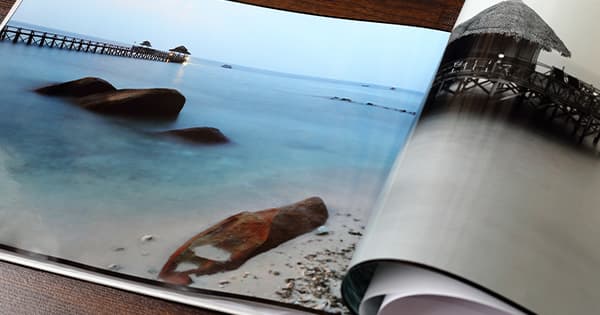 Maybe posting to a public platform is not your jam, but you want to be able to share photos and stories from your paddling trip. Photo books are another way of creating scrapbooks using digital programs to create a photo album that is printed, bound and mailed to your house. Forget the days of printing, arranging, cutting, and endlessly glueing. I can picture the half finished scrapbooks of my childhood - piled in the basement next to the old paddling gear that my parents couldn't help but keep.

Just like a social media post, you can add detailed written descriptions that can easily be shared with friends when they come to see photos from your adventure. The ease of working digitally means that you can also co-create the photo book with other people, and multiple copies can be easily ordered.
Don't let the busyness of the fall dominate your time. Stop and ask yourself questions like "What did I learn from my trip?" and "Now what?" As you move forward into the winter months, remember that you are not the same paddler you started the season as. With each paddle stroke, you have grown. You will begin to understand who you've become when you are still, and are able to reflect on your paddling days.
A teacher, whitewater canoe guide, and volunteer firefighter, Allyson Saunders lives in the Madawaska Valley in Ontario with her exceptionally perfect dog, Honey. Nature inspired, Allyson can be found on a river, in her garden, on a ski trail or with a paintbrush or a cup of coffee in hand.