Meet Mr. Mayhem, the SUP Goat
Meet Mr. Mayhem
BOISE, Idaho (KBOI) —
Meet Mr. Mayhem, the paddle boarding goat from Boise, ID. He likes to get out and do activities with owner Alyssa Kelley, a Boise resident who thought paddle boarding would be a fun activity to try with her adventurous goat. Mr. Mayhem is a 5-year-old Nigerian Dwarf/Pygmy Goat cross.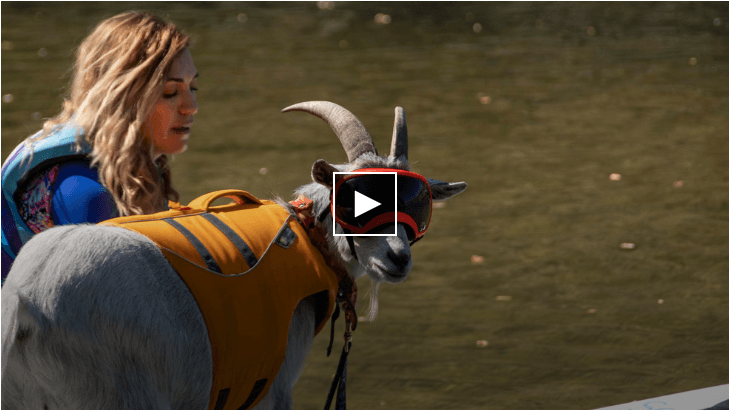 After an LCL knee injury, Kelley wanted to try something low-maintenance that she could do outside. And since Mr. Mayhem likes to do anything she does, she thought she'd give him a try. He not only paddle boards with her but also enjoys hiking and riding in the car.
"He might think he's a person," Kelley said.
Mr. Mayhem has only taken two spills since starting his SUP career. And he sure takes SUP safety seriously as he always wears a life jacket and goggles as swimwear for his outings. With over 20 times on the board under his horns, he may be considered a pro goat paddle boarder.