Communications - Safety Series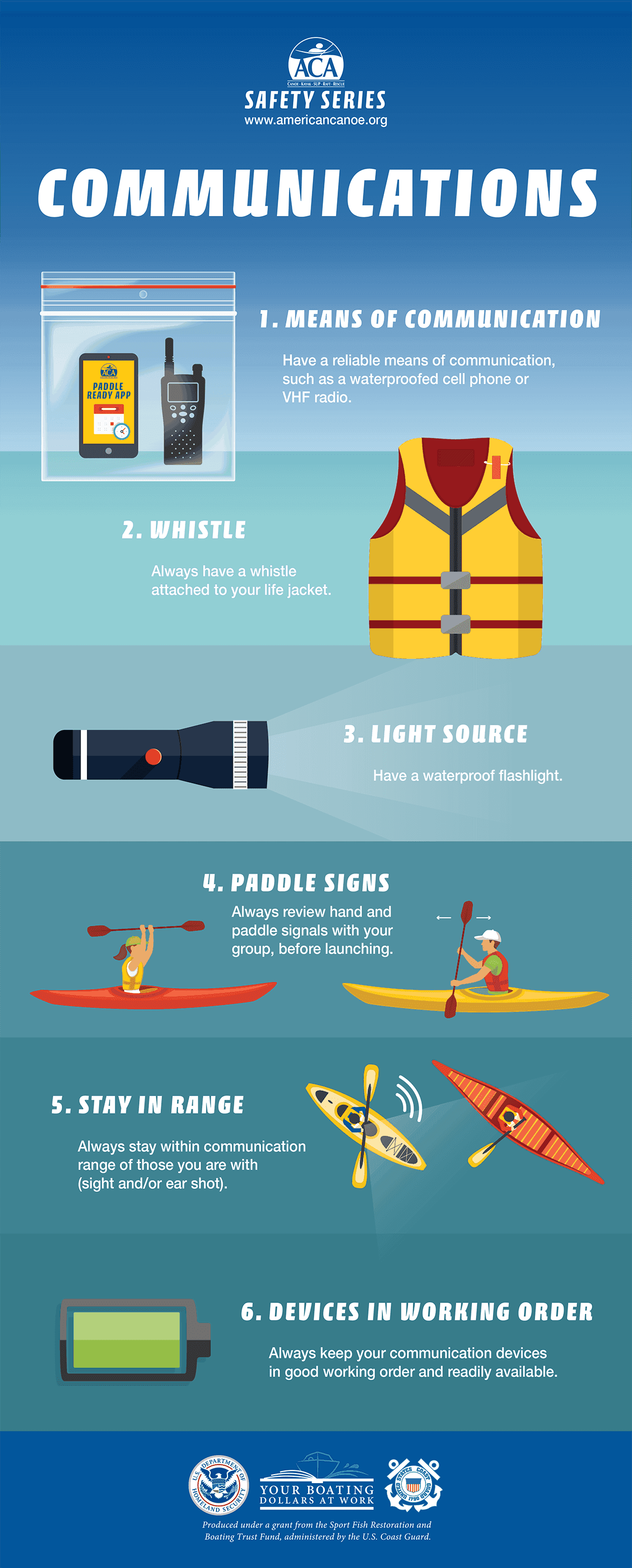 Communications
Means of communication
Have a reliable means of communication, such as a waterproofed cell phone or VHF radio.
Whistle
Always have a whistle attached to your lifejacket.
Light source
Have a waterproof flashlight
Paddle signs
Always review hand and paddle signals with your group, before launching.
Stay in range
Always stay withing communication range of those you are with (sight and/or ear shot).
Devices in working order
Always keep your communication devices in good working order and readily available.