In whitewater kayaking, the paddle becomes an extension of your upper body, so the most logical choice is to use one that feels good to you. Designs vary slightly, but the general anatomy of whitewater paddles is the same. The two blades are attached to a shaft that can be straight or bent in various ways. The blades may be symmetrical or asymmetrical in shape, but all have a slightly concave power (front) face and a non-power (back) face.
The most influential factor in choosing a paddle is your size. You need to consider the length of the paddle, the width of the shaft, and the size of the blades. Smaller paddlers should look for a paddle with slightly smaller blades and with a narrower shaft that makes it easier to grip. The stronger you are, the larger the paddle blades you will be able to control. Using a paddle that is too long or too large will cost you some control and could put an undue amount of stress on your body.
Paddles are conventionally measured in centimetres. In general, a paddle 196-200 cm in length is good for paddlers between 5'8" and 6'1". For paddlers between 5'3" and 5'8", a paddle 192-196 cm in length should work great. For paddlers taller than 6'1", a paddle between 200 and 204 cm's will be of ample length.
Next, you will need to consider the offset of your blades. The offset, or "twist," refers to the difference in angles between the two blades. Traditional kayak paddles have blades that are offset at ninety degrees so that as one blade pulls through the water, the other slices efficiently through the air. For whitewater kayaking, a thirty- or forty-five-degree twist is most popular, although many of us are now using paddles with no offset at all. A lower offset means less repetitive twisting of the wrist, which can help prevent tendinitis and can facilitate some moves. For general whitewater paddling, I would personally recommend trying a paddle with blades offset at 30-degrees.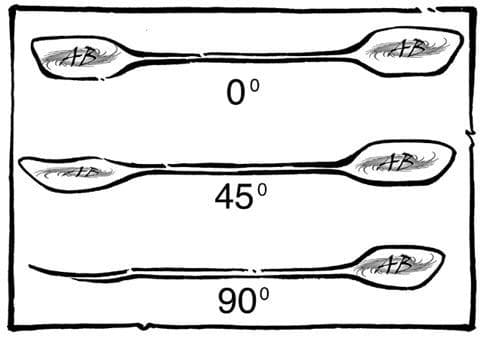 Paddles come in a variety of materials, ranging from aluminum and plastic to fibreglass and carbon fibre. Finding the right one for you is a personal choice that depends on your budget and weight preference. The price range for dependable paddles is in the neighbourhood of $150 to $400. Durability is also a concern, so we would recommend staying away from aluminum for whitewater paddling.
The problem with choosing a paddle, is that quite often you'll have to buy a paddle in order to test the particular model and size you're interested in. For this reason, I would highly recommend buying a less expensive paddle in the beginning, as there is a good chance that you'll learn about elements that you like and don't like. When the time comes, you can shop for a new paddle, armed with the knowledge to make the best decision.
Ken Whiting was the 1997/98 World Whitewater Freestyle Champion. He has produced an award winning series of instructional kayaking books and videos, and leads kayaking trips to Chile. Look for his new book 'The Ultimate Guide to Whitewater Kayaking', and his upcoming video 'The Ultimate Guide to Sea Kayaking'. Check out www.playboat.com.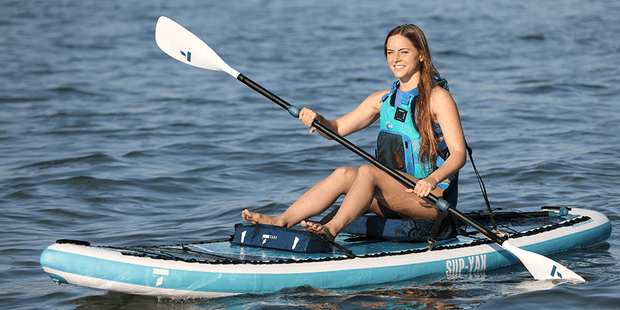 TAHE 10'6 & 11'6 SUP-YAK Inflatables
2-in-1 Kayak & Paddle Board complete packages for single or tandem use.