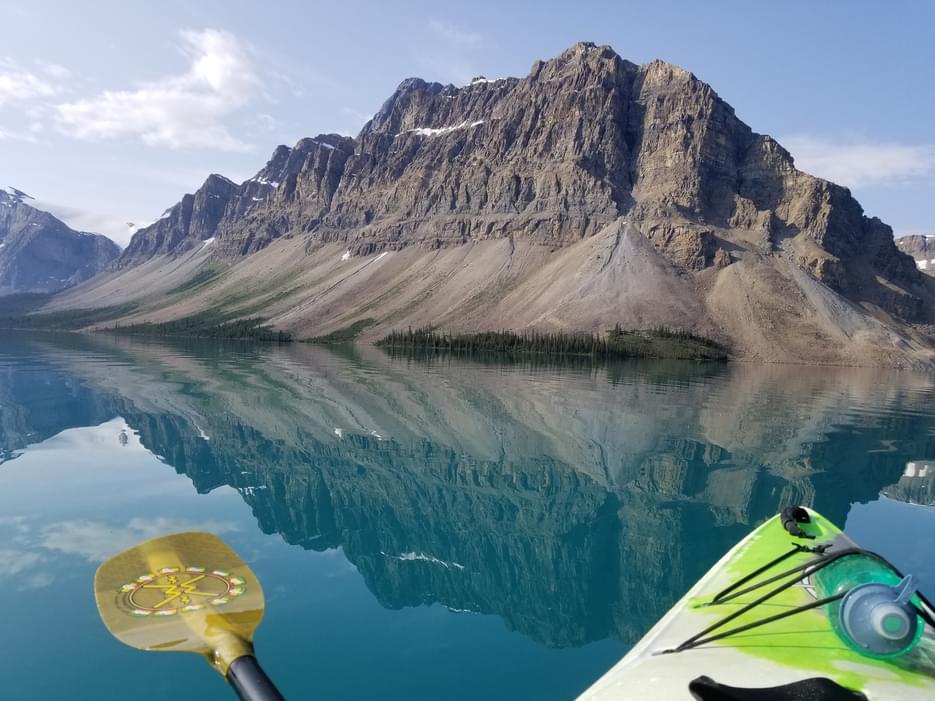 This photo on July 31, 2019 is solo paddle in Bow Lake which lies just south of the Bow Summit. From there, a paddler can see the Wapta Icefield, Bow Glaicer, and Crowfoot Glaicer. It is one of the lakes on the Icefield Parkway in Banff and Jasper National Parks and it's the closest lake to the headwaters of the Bow River. Bow Lake has a fantastic turquoise color because it is a glacial meltwater lake. The day I was there, the lake was so calm and reflected the majestic mountain range that reach down to the water on the south and west sides.
Submit your Photo to Paddling.com
Each week a winning photo will be selected from the many pictures that have been submitted by users around the world! If your photo is selected it will appear in the newsletter and on the main photos page for one week. After that time it will be enshrined in the Photo of the Week archives!