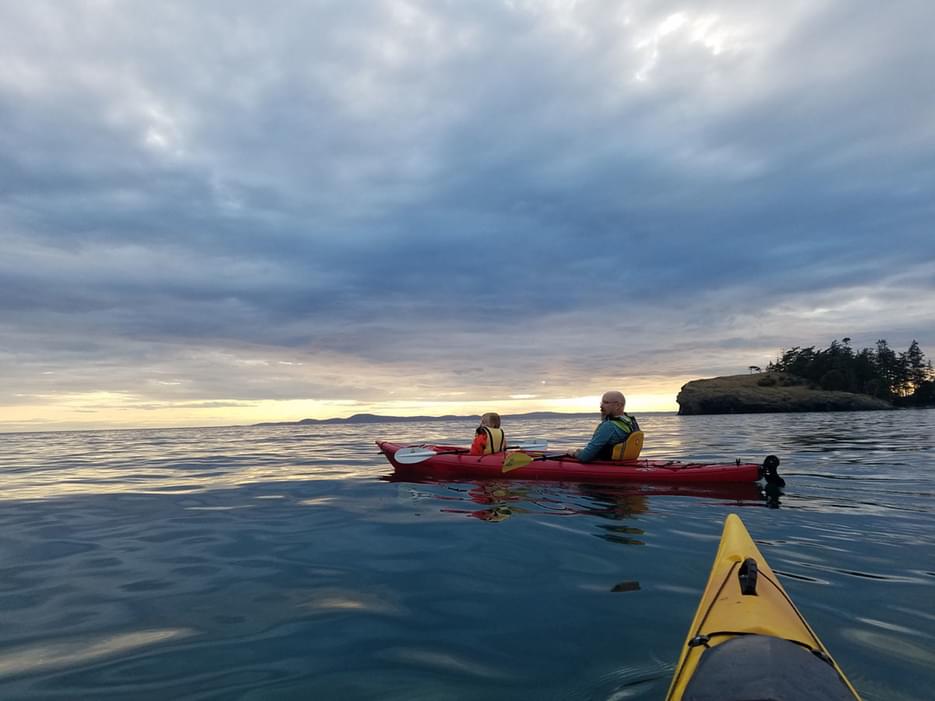 Start of sunset at Bowman Bay Deception Pass State Park Washington State. We have just finished setting Dungeoness crab pots in the Bay and hopped out into the sound to check out the sunset. This is looking at Rosario head with the San Juan Islands in the background. My son and husband are in the other boat.
Submit your Photo to Paddling.com
Each week a winning photo will be selected from the many pictures that have been submitted by users around the world! If your photo is selected it will appear in the newsletter and on the main photos page for one week. After that time it will be enshrined in the Photo of the Week archives!