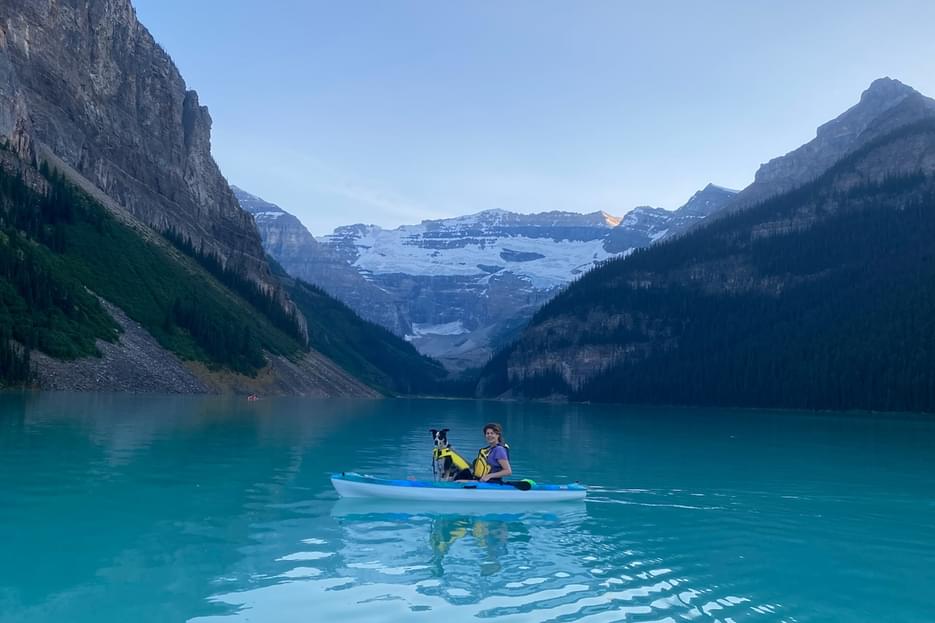 Bucket list checkbox - went at 7pm and made it on the water for about 2hrs before the sun disappeared. My Boyfriend and I roadtripped from Chilliwack, BC with our dogs to Calgary and we decided to check the lake out on the way, for best chances of getting in. This is me and my dog Tamale on our trip of a lifetime, just before we drove back to BC.
Submit your Photo to Paddling.com
Each week a winning photo will be selected from the many pictures that have been submitted by users around the world! If your photo is selected it will appear in the newsletter and on the main photos page for one week. After that time it will be enshrined in the Photo of the Week archives!