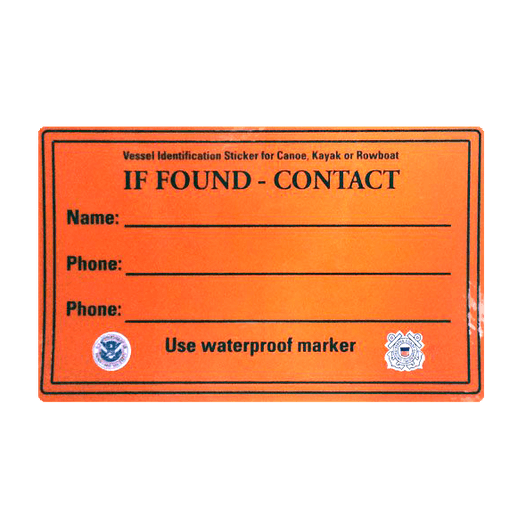 Every vessel should be marked with an IF FOUND - CONTACT sticker. In the event that you lose or are separated from your kayak, canoe, or paddle board, it is imperative that you have one both for your safety and to aid the USCG crews who track down unmanned kayaks and vessels.
This reflective "IF FOUND - CONTACT" sticker is available for just the price of shipping and processing. Get yours today and properly mark your boat!
Note that the cost is to defray some of our shipping and handling costs. There are no additional shipping costs for this product in the checkout process.
Note: The coating on the sticker can prevent a marker from adhering to the sticker.
For Best Results
Lightly scuff the area where you will be writing with fine grit sandpaper or steel wool
Wipe the sticker with a cloth or paper towel dampened with rubbing alcohol
Write with a paint marker